Andean Clover 950 Silver Earrings Jewelry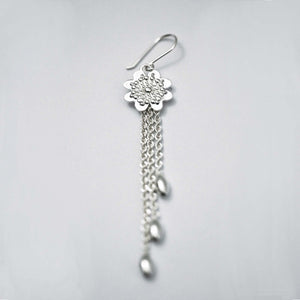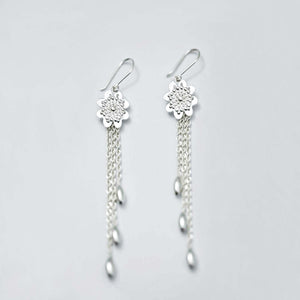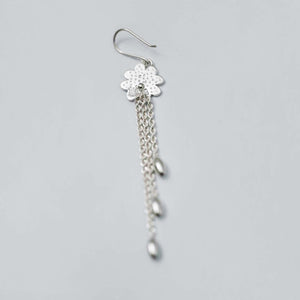 Andean Clover 950 Silver Earrings Jewelry
Regular price $175.00
These beautiful and unique silver earrings for women are made by talented artisans and feature an Andean clover style.
Considered a rarity, the Incas, thanks to their great sense of observation, discovered that it was one in 10 thousand three-leaf clovers, where each leaf represents the four suyos of the Tahuantinsuyo, which are interrelated to the four elements of mother nature: fire, air, land, and water. Together they provide inexplicable magical, creative, and regenerative power.
A sacred plant that if it was found by chance and sowed, the restart of a new life occurs with good energies and omens. This legend was the inspiration for this design on which withering rays of the Sun fall, giving a man all his power, magic, and protection.
An exclusive design from the Princess Inca® "Sculptural Jewelry and Goldsmiths" Collection, which gives any outfit a divine touch, which you will love to spend unforgettable moments.


SKU: PI-4326-05

DETAILS
✅ Total: 2.76" L
✅ Pendant: 0.55" L x 0.55" W x 1.5 mm D
✅ Extender: 2.20" L x 0.23" W x 2.0 mm D
✅ Weight: 0.21 oz. / 6.0 g.
✅ Material: 950 silver
✅ Made in Peru

GIFT
✅ Free jewelry package
✅ Premium jewelry box

Andean Clover Collection 950 Silver 
The clover is a small plant with three leaves, divided into lobes, but there is a very rare variety of "Andean Clover" composed of four leaves, which appears one in 10 thousand three-leaf clovers, so it is considered a rarity.
A rare variety as there are also clovers with five, six, seven and more leaves, but the most desired and magical is still the four-leaf clover.
Thanks to their great sense of observation, the Incas discovered that each of the four leaves of the Andean clover represent Tahuantinsuyo, the territory of the Inca empire, which was divided into four of its own:
Collasuyo to the southeast, Chinchaysuyo to the northwest, Antisuyo to the northeast and Contisuyo to the west.
Each of hers represented in turn, in a pure state, the four elements of Mother Nature: fire, air, earth and water. Together they interrelated, providing an inexplicable magical, creative and regenerative power.
This sacred plant was used as protection against the "Supay" (The devil and the ghosts of the night) so when the Incas slept they placed it at their side to ward off bad energies and also in medicinal form against snake bites.
It was also used in ceremonies and rituals of love, typical of the Andean worldview, being part of the ritual the sowing of the Andean four-leaf clover as an offering to the Sun God, its main deity and the Andean duality formed by the union of the Apus -mountains. (The man) and the Pachamama-mother earth (Woman), asking these deities for their protection, because for the Incas love was a sacred spiritual pact of great value.
According to the Inca legend, as the Andean clover is the least frequent to find, it is considered omens of good luck when someone bumps into one of them, because whoever finds the four-leaf clover by chance will have a good fortune amulet, of prosperity in what you undertake, you will attract good energies to your environment and you will have the beautiful magical experience of not only fulfilling a wish, but several of your most precious desires.
So be sure to wear an Andean four-leaf clover every time you play the lottery or attend an event where your participation is on hold, which could lead to some good surprises.
This legend was the inspiration for the design of the four leaf clover.
A beautiful Andean clover on which the lightning rays of the Sun fall, rays that provide man with all his power, protection and magical regeneration.
people are currently looking at this product
Estimated delivery time 3-5 days